Empowering dialysis users and caregivers
KC Holiday Dialysis Bournemouth joins the growing list of Premium Global Dialysis Centres
If you're on dialysis and travelling around the beautiful UK's South Coast this summer you need to stop off and have dialysis at our latest holiday premium member center, the KC Holiday Dialysis Centre in Bournemouth.

This friendly, family run unit was established in 1995 and is only 100 yards from the beautiful sandy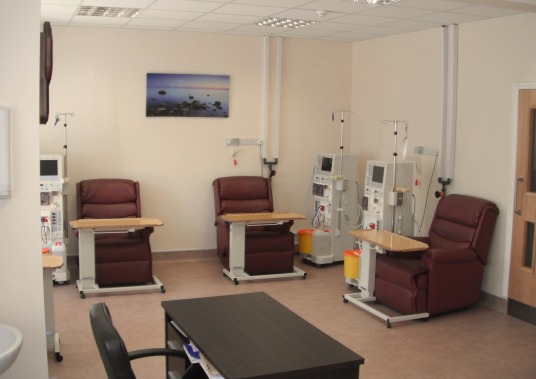 beaches of Southbourne. Bournemouth town with its famous pier and wonderful facilities are only 2 miles away! "We're delighted that the KC Dialysis Centre have decided to become Premium Members, this means that their wonderful facility will be much more accessible to dialysis tourists visiting the UK south coast for holiday or work. Said Katy Draper, Managing Director of Global Dialysis "Bournemouth has so much to offer, beautiful beaches, wonderful attractions and day trips. We'd love to hear our users experiences about dialysis holidays in the area"




Some exciting recent refurbishments means that the centre offers great facilities. These include:


Parking and wheelchair access,
Eight dialysis stations with comfortable reclining chairs,
Open all year around from 8am to 7pm,

Direct online booking, putting you in control of your dialysis times,
Arrangements with local hotels just minutes from the centre or the use of a self catered flat,

First line medical support and

Well trained nursing staff and on site director, with over 30 years dialysis experience.
The unit is staffed by well trained nurses and the Director, having over 30 years experience in this area of care, ensures a warm and friendly atmosphere is maintained at all times
With the London Olympics only around the corner, and such tourist attractions as the Bournemouth air show every summer and a variety of landscapes nearby from several miles of sandy beaches to the New Forest and Lulworth Cove; Bournemouth is the ideal destination for a holiday in the UK.
For further information telephone 01202 422311.
Website: www.kcdialysiscentre.com
35 Southwood Avenue, Southbourne, Bournemouth, Dorest BH6 3QB