Empowering dialysis users and caregivers
Dialysis world news
NELCDC announces grand opening for U.S. Renal Care at Parkway Place - LubbockOnline.com
U.S. Renal Care hosted a grand opening at its new facility at the Parkway Place Plaza on Tuesday.
Parkway Place Plaza is located at 1826 Parkway Drive in East Lubbock and is partly managed by the North & East Lubbock Community Development Corporation.
According to a news release, U.S. Renal Care executed a 10-year lease at the beginning of 2015. Care providers at the new dialysis center began seeing its first patients on May 4. They currently only serve patients with private insurance providers, but are seeking approval to accept Medicare patients, according to the news release.
Couple wants to bring smiles to dialysis patients - Times of Fort Erie
Jack Wilson thought he was tired from working too hard.
He never suspected that he might be sick.
"He went to the doctor in December 2013. Jack was 50 years old when he was diagnosed with chronic kidney disease," said his wife, Earlene. "He was already at the point of needing a transplant."
Doctors also discovered Jack had cancer in his left kidney and removed it, leaving him with one low-functioning kidney.
While he waits for a kidney transplant, Jack's life now depends on a large machine made for home hemodialysis, an artificial kidney that cleans his blood of waste and excess fluid.
Every other day, Jack sits in a leather recliner in a bedroom of his home, facing a flat-screen television while he is connected to the life-saving machine that cleans his blood.
"Being so young, it was suggested to us by hospital staff that Jack would be a good candidate for home dialysis," Earlene said.
Jack receives dialysis every other day, beginning early in the morning and lasting about five hours.
Earlene said preparing the machine for Jack's treatment and hooking him up to the machine can take anywhere from 30 to 40 minutes depending on how organized she.
The Wilsons said they weren't aware home dialysis was an option. But it made sense for them because Jack could receive his treatments in the comfort of his own home.
"Jack is dependent on the machine. For us that would have meant every other day in the hospital."
The couple admits they "were leery about home dialysis at first" because there was a lot to learn about the process.
"I have to insert all of Jack's needles into his arm before each treatment," Earlene said.
The Niagara Health System provided the Wilsons with everything they need including supplies, equipment and the installation of a water purification system so Jack can receive his dialysis at home.
They also received seven weeks of training and have access to a 24-hour hotline to call if there are any problems or concerns during his dialysis treatments.
Jack said home dialysis has become easier thanks to support from NHS staff and his wife, Earlene.
"It's like riding a bicycle. Once you know how to do it, you just know how to do it," he said.
"My wife is also a saint," he added.
Earlene is always nearby in case Jack needs assistance.
She works full-time at the Stevensville Garden Gallery in addition to assisting Jack with his treatment. It hasn't been an easy road for the Wilsons but they are managing to make ends meet.
The Wilsons were looking forward to retirement and spending their golden years together until Jack got sick. Their children had left home and they had purchased their dream home, a farm on Bowen Road.
"We had to sell our farm when Jack got sick. The farm wasn't connected to city water and city sewers so we had to move and downsize."
The Wilsons went from a dual-income family to living on just one income, a smaller home, one car and increased bills.
"We definitely struggled with all of the medical expensive. Jack has five drugs that we have to pay for that aren't covered by insurance," Earlene said.
"Our water and hydro bills doubled because of the cost of running Jack's home dialysis."
The Wilsons know their story is "similar to many other people" and that's why they want to help other families who are currently receiving home dialysis treatments.
"We want to help people," Earlene said. "Even though we are at home, there are still costs involved. We have to make monthly trips to the hospital in Hamilton and that's at least a $50 day for gas and parking. That doesn't even include a meal."
All those "extra expenses add up," making a tight budget even tighter. But Earlene said she is grateful that Jack is able to receive his treatment at home.
"We believe in this program and if we had a choice to do it all over again, we would make the same decision."
The Wilsons have created a charity called Bringing Chronic Smiles. All of the proceeds are donated to patients who have Chronic Kidney Disease.
The Wilsons held a garage sale last month and raised $800 in one day.
"With that money, we purchased grocery store and gas gift cards which will be given to home dialysis patients," Earlene said.
Peggi Garner, a nurse with the Niagara Health System, taught the Wilsons how to do home dialysis. She has also been charged with the task of delivering the gift cards that were purchased with funds raised through Bringing Chronic Smiles to recipients.
"What inspires me about these two is that they took their own experiences and the reality of their struggles and turned it around," Garner said.
For more information about Bringing Chronic Smiles visit www.bringingchronicsmiles.myevent.com. Donation boxes are also available at the Stevensville Garden Gallery, 2821 Stevensville Rd., in Stevensville.
Garner said she respects the Wilsons and their commitment to "ease the burden of home dialysis" for other families.
There are about 20 patients in Niagara that are currently receiving home hemodialysis in Niagara as part of the Kidney Care Program, said Cindy Bryson, clinical manager of outpatient kidney care program at the St. Catharines hospital.
"We're trying to increase those numbers because it's a lot better for patients' outcomes so they don't have to come to a hospital setting."
The goal of the program to help patients live as "autonomously and independently" as they can by helping them takes control over the management of their disease.
In order to make patients more comfortable with the home treatment, Bryson said the NHS provides patients with training and all of the necessary equipment to do their dialysis at home. The program allows patients to learn more about their disease and take control of it.
For more information about the Kidney Care Program call Phone: 905.378.4647 ext. 43131.
This e-mail address is being protected from spambots. You need JavaScript enabled to view it
Who: Jack and Earlene Wilson
What: The Stevensville residents want to help other families who have a loved one receiving home dialysis treatments.
Where: Donations can be dropped off at the Stevensville Garden Gallery, Stevensville Garden Gallery, 2821 Stevensville Rd., in Stevensville.
Why: The money will be used to purchase grocery and gas gift cards and distributed to families in need.
Vitamin E May Protect Against Kidney Cancer - Renal and Urology News
July 07, 2015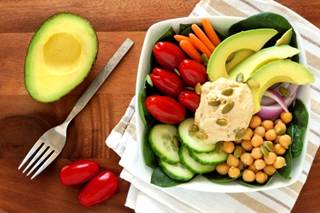 High dietary intake of this antioxidant decreased the risk of renal cell carcinoma, according to a recent meta-analysis.

Higher dietary intake of vitamin E may decrease the risk of renal cell carcinoma (RCC), new findings suggest.

In a meta-analysis of 7 case-control studies involving 5,789 cases and 14,866 controls, Yonggang Shang, MD, and colleagues at the Third Military Medical University in Chongquing, China, found that, overall, the highest dietary intake of vitamin E was associated with a significant 25% decreased risk of RCC compared with the lowest intake. 

In European populations, the highest dietary intake of vitamin E was associated with a significant 42% decreased risk of RCC, the investigators reported in the Journal of Renal Nutrition (2015;25:339-344). The researchers found no association between dietary vitamin E intake and RCC risk in North American populations. The significant inverse association between dietary vitamin E intake and RCC risk did not differ by gender.

The mechanisms by which vitamin E impacts cancer risk are unknown, but vitamin E is a well known antioxidant that has been reported to inhibit tissue lipid peroxidation, apoptosis, 8-hydroxydeoxyguanosine formation, and cancer development, the authors pointed out. In addition, it plays an important role in protecting DNA from fragmentation.
Decreased renal function in overweight and obese prepubertal children - Nature.com
Background:
Obesity is a potentially modifiable risk factor for the development and progression of kidney disease, both in adults and children. We aim to study the association of obesity and renal function in children, by comparing estimated glomerular filtration rate (eGFR) in nonoverweight and overweight/obese children. Secondarily, we aim to evaluate the accuracy of equations on eGFR estimation when compared to 24-hour urinary creatinine clearance (CrCl).
Methods:
Cross-sectional study of 313 children aged 8-9 years, followed in the birth cohort Generation XXI (Portugal). Creatinine and cystatin C, GFR estimated by several formulas and CrCl were compared in 163 nonoverweight and 150 overweight/obese, according to WHO growth reference.
Results:
Overweight/obese children had significantly lower eGFR, estimated by all methods, except for CrCl and revised Schwartz formula. Despite all children having renal function in the normal range, eGFR decreased significantly with BMI z-score (differences ranging from -4.3 to -1.1?mL/min/1.73m2 per standard deviation of BMI). The Zappitelli combined formula presented the closest performance to CrCl, with higher correlation coefficients and higher accuracy values.
Conclusion:
Young prepubertal children with overweight/obesity already present significantly lower GFR estimations that likely represent some degree of renal impairment associated with the complex deleterious effects of adiposity.
Renal Ventures Management Signs Agreement With Authentidate for Remote ... - GlobeNewswire (press release)
BERKELEY HEIGHTS, N.J., July 7, 2015 (GLOBE NEWSWIRE) -- Authentidate Holding Corp.(Nasdaq:ADAT), a provider of web-based revenue cycle management applications and telehealth products and services for healthcare organizations, announced today that Renal Ventures Management, LLC (RVM), a leading provider of dialysis services for patients suffering from chronic kidney failure, selected Authentidate's telehealth solution for the remote monitoring of some of the dialysis patients who have kidney failure. The roll out is expected to begin in the third quarter of 2015.
In 2012, there were more than 20 million people in the United States (10% of the population) with some level of Chronic Kidney Disease (CKD) according to the Centers for Disease Control and Prevention. RVM serves CKD patients through their network of dialysis centers, which include 35 dialysis partnerships and 26 inpatient service contracts across the U.S. While RVM patients' overall quality scores are better than national averages, RVM's goal is to continue to improve those quality scores and Authentidate's solutions will be integral to this enhancement.
Authentidate's Telehealth Solution is designed to help patients achieve their goals to get healthy and stay healthy with an easy to use mobile device that captures vital signs, symptoms, and treatment plan compliance in the home and shares the associated data in real time with the patient's care givers via the internet. 
RVM Chief Medical Officer George R. Aronoff, MD, MS, FACP, commented, "Patients with kidney failure are at high risk during the first four months of starting dialysis treatments. We are enthusiastic about using Authentidate telehealth services for health informatics, disease management and remote monitoring technologies to enhance care and case management for our most vulnerable patients. At Renal Ventures Management, we believe that home monitoring using telehealth technology provides an innovative tool for our patients and care givers to improve wellness and quality of life."
The RVM application is another excellent use case for Authentidate's proven and innovative solution for remote patient management and aligns with the company's focus on improving quality of care and reducing the cost of care. RVM remains committed to meeting the increasing demand in the market for flexible and effective remote patient management.
"Authentidate's remote patient management solutions have helped thousands of patients across the commercial and government healthcare sectors, and our recent innovations are powerful tools in patient care. We're excited about RVM's thought leadership and are proud of the support our solutions bring to the RVM team as they have a positive impact on their patients' lives," said Ian Bonnet, President and CEO of Authentidate.
Mr. Bonnet added, "The dialysis segment is a niche where our solutions can have a positive impact and an extension of our proven disease management protocols. This agreement calls for RVM to purchase both our proprietary telehealth devices and associated software subscriptions for the benefit of their patients. The agreement was reached as an outcome of the renewed focus and strategy we have at Authentidate. We are working on partnering with other industry leaders like RVM and hope to be able to announce additional contracts in the future."
About Renal Ventures Management, LLC
Renal Ventures Management, LLC is a leading provider of dialysis services in the U.S. The company partners with hospitals and physicians to provide patients suffering from chronic kidney failure with knowledgeable, compassionate and quality-focused care in comfortable clinic settings. For its hospital and nephrologist partners, Renal Ventures Management provides management expertise and patient-focused care operations which center around collaboration, quality and effectiveness. Headquartered in Lakewood, Colo., the company operates 35 dialysis partnerships and 26 inpatient service contracts in six states. They also operate seven infusion centers in two states treating patients with various autoimmune disorders and a vascular access center in Lafayette, Louisiana.
For more information, visit www.renalventures.com
About Authentidate Holding Corp.
Authentidate Holding Corp. is a provider of web-based revenue cycle management applications and telehealth products and services that enable healthcare organizations to coordinate care for patients and enhance related administrative and clinical workflows. Authentidate's products and services enable healthcare organizations to increase revenues, reduce costs and enhance patient care by eliminating paper and manual work steps from clinical and administrative processes. Authentidate's telehealth solutions combine patient vital signs monitoring with a web application that streamlines patient care management. Delivered as Software as a Service (SaaS), customers only require an Internet connection and web browser to access our web-based applications thereby utilizing previous investments in systems and technology. The company's healthcare customers and users include leading homecare companies, health systems, and physician groups. These organizations utilize the company's products and services to coordinate care for patients outside of acute care.
For more information, visit www.authentidate.com
This press release contains forward-looking statements within the meaning of section 27A of the Securities Act of 1933 and section 21E of the Securities Act of 1934. When used in this release, the words "believe," "anticipate," "think," "intend," "plan," "will be," "expect," and similar expressions identify such forward-looking statements. Such statements regarding future events and/or the future financial performance of the company are subject to certain risks and uncertainties, which could cause actual events or the actual future results of the company to differ materially from any forward-looking statement. Such risks and uncertainties include, among other things, the availability of any needed financing, the company's ability to implement its business plan for various applications of its technologies, the impact of competition, the management of growth, and the other risks and uncertainties that may be detailed from time to time in the company's reports filed with the Securities and Exchange Commission. In light of the significant risks and uncertainties inherent in the forward-looking statements included herein, the inclusion of such statements should not be regarded as a representation by the company or any other person that the objectives and plans of the company will be achieved.
Authentidate, Inscrybe and InscrybeMD are registered trademarks of Authentidate Holding Corp. All other trade names are the property of their respective owners.
Media Contacts:

Authentidate Holding Corp.
James Carbonara, Hayden IR,
 (646) 755-7412

Brett Maas, Hayden IR,
 (646) 536-7331

Renal Ventures Management, LLC
Kim Travis, (303) 384-4160
<<

Start

<

Prev

1

2 3 4 5 6 7 8 9 10 Next > End >>


Page 1 of 2568